220 degree Super wide fisheye lens
HAL 220 LF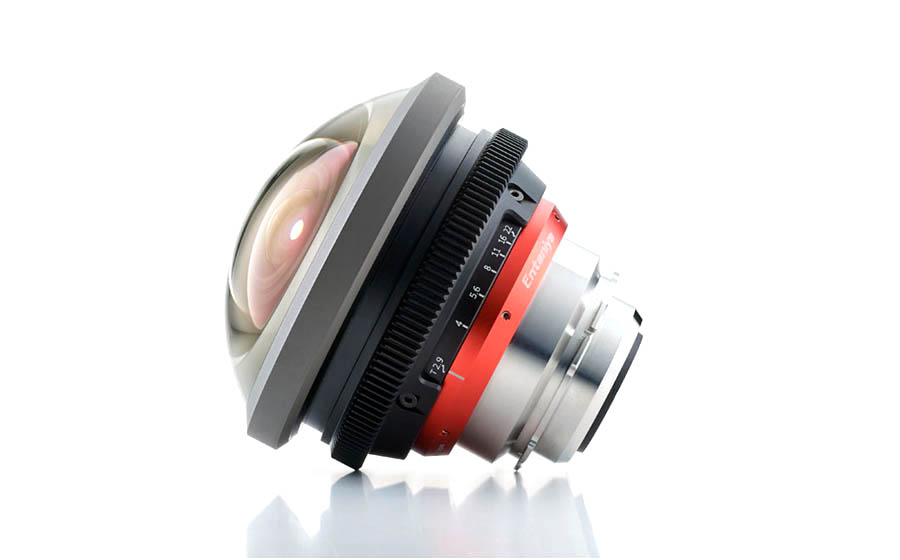 220 degree fisheye lens for large format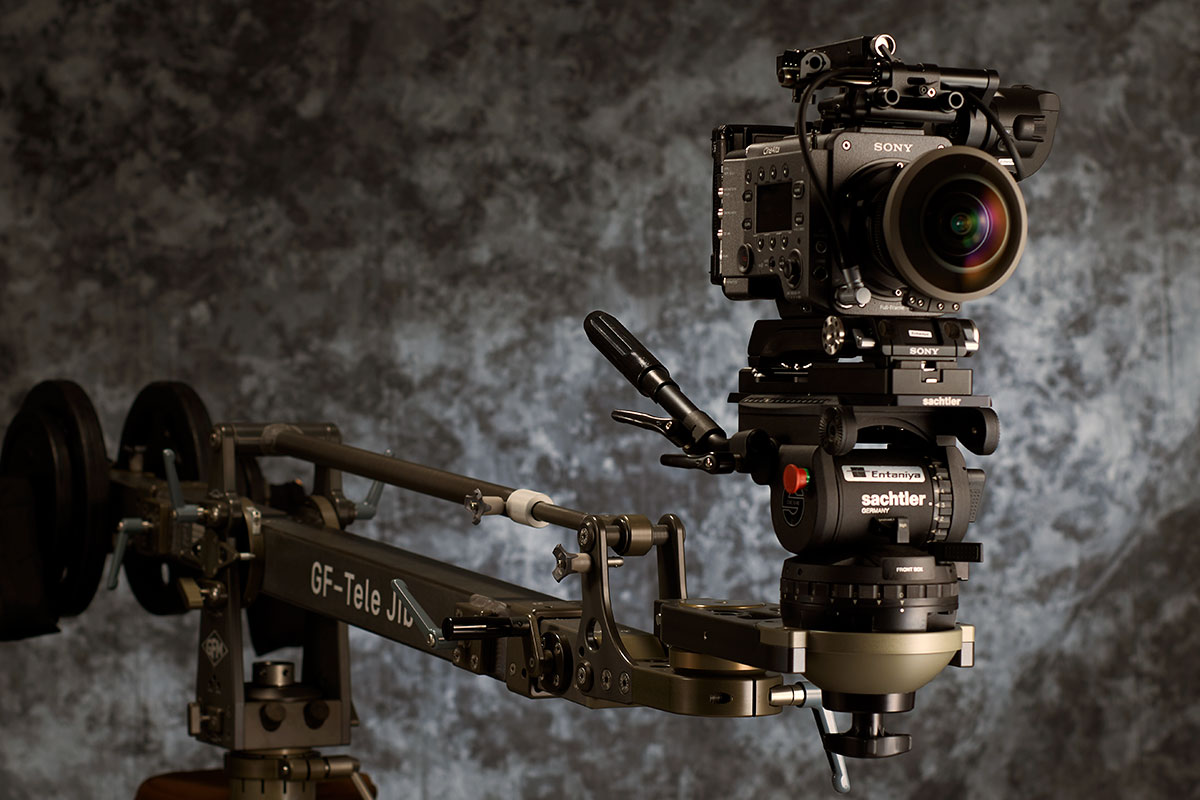 The image circle of the HAL 220 LF covers the large format sensor.
The 220-degree ultra-wide-angle image captures a world that no one has ever.
Image Size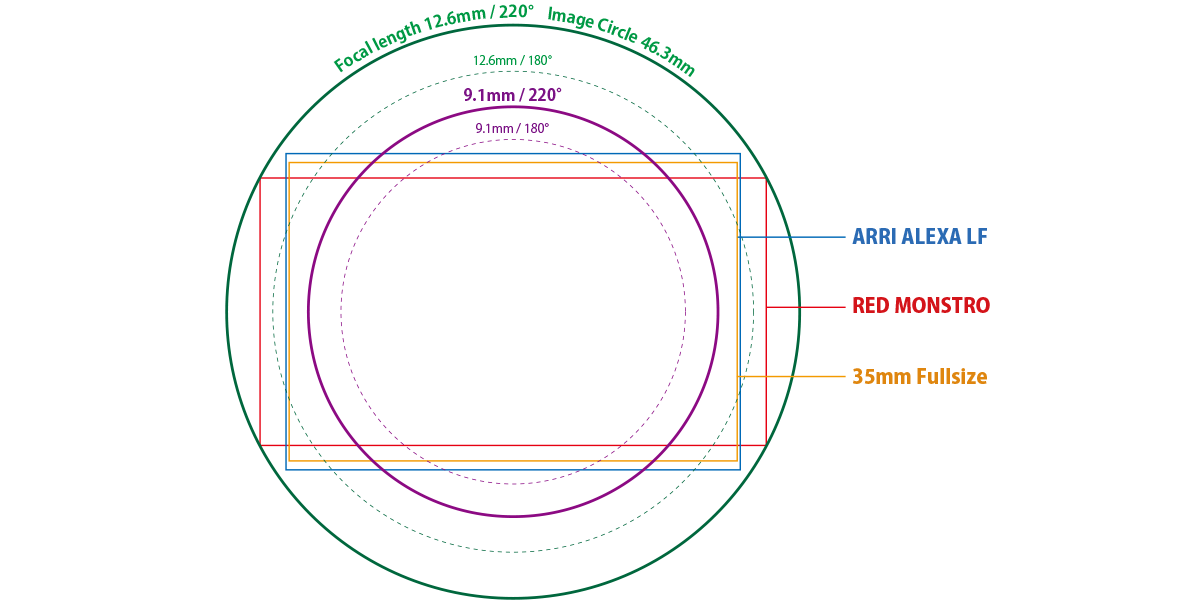 The 12mm focal length range covers the large format sensor.
It is the only lens that can shoot at 220° diagonal with large format cinema cameras such as the ARRI ALEXA LF, ALEXA MINI LF, RED MONSTRO, and SONY VENICE.
Zoom Spacer Rings
The image circle size can be changed by replacing the zoom spacer ring.
Specifications
Product Name
Entaniya Fisheye HAL 220 LF
Focal Length
9.1mm-12.6mm
Angle of View
220°
Lens Contractions
17 lenses in 12 groups
Aperture
T2.9-T22
Iris Blades
11
Image Size
@180°:27.8mm-38.9mm / @220°:33.1mm-46.3mm
Mount Type
PL-mount / LPL-mount
Bundled
Zoom Spacer Rings
Can be changed to some focal length by replacing the zoom spacer ring.
Manufactured
Made in Japan(except:caps)
Weight
2.6kg
Price
ASK
The back of the lens has a bump. It might be impossible to install the lens to some cameras(Especially in the case of using under 10.00mm zoom spacer ring). In case of the bottom is interfered with by the filter that front of the sensor of the cameras, please take off the filter that front of the sensor. Please confirm the distance from the sensor to the filter and lens bottom before you attach the lens to the cameras.
Materials
Correlation between the camera and image circle to be used
Sample Download
Other
Shooting Samples
Article
The ACHTEL 9X7 camera was paired with XM2 Pursuit using SHOTOVER System, to try and replace an array of 6 (or more) cinema cameras. This unique setup is aimed for high-end VFX, VR, Giant Screen, and IMAX productions. Watch the footage below. ACHTEL 9X7: A "Mini IMAX" The ACHTEL 9X7 was invented by Pawel Achtel ASC. First announced in September 2020, the ACHTEL 9×7 digital cinema camera utilizes a new generation 65MP (9.3K resolution) sensor with a global shutter technology. The sensor features dual light pipe technology and correlated double sampling, allowing very low read noise and high dynamic range.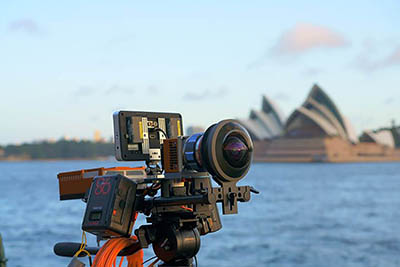 The 9x7 digital cinema camera from Australian camera manufacturer...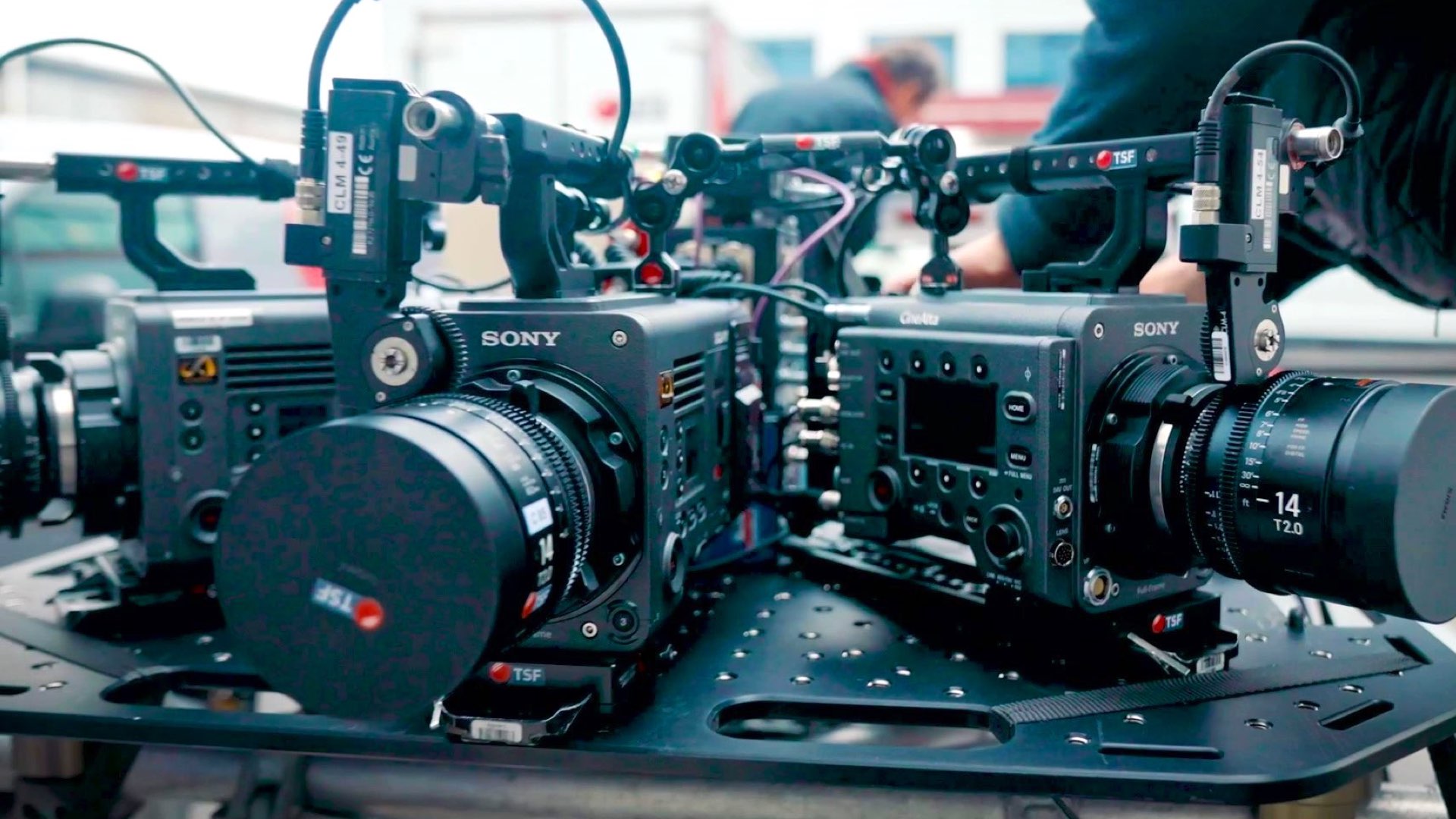 Shooting plates seem to be a simple process. The challenge is mainly focused on choosing the right cameras, and lenses, and assembling the rig. However, which is preferred? Shooting with an array of cinema cameras, or with one camera and an ultra-wide cinema lens? Here are some insights. Cinematic plates Sometimes it's hard to shoot a scene where you really want to shoot it. For instance, shooting at the Champs-Élysées. Hence, you'd prefer to shoot a plate. That's when background plates come in handy. Background plates are a type of compositing, which is the technique of combining foreground and background
An example of video expression using an ultra-wide-angle fisheye lens
Cooperation with Videgraphy :
JOUER
By cropping out part of the image taken with a high-resolution camera such as an 8K camera and a wide fisheye lens, it is possible to create multi-view images with a single camera
Contact Us
About demo rental
If you would like to test installation, shooting, etc. before purchasing, we offer demo lenses on loan. Please contact us in advance using the inquiry form below.
We will ask you to bear the round-trip shipping costs. The loan period is about 1-2 weeks.