220 degree Super wide fisheye lens
HAL 250 2.3mm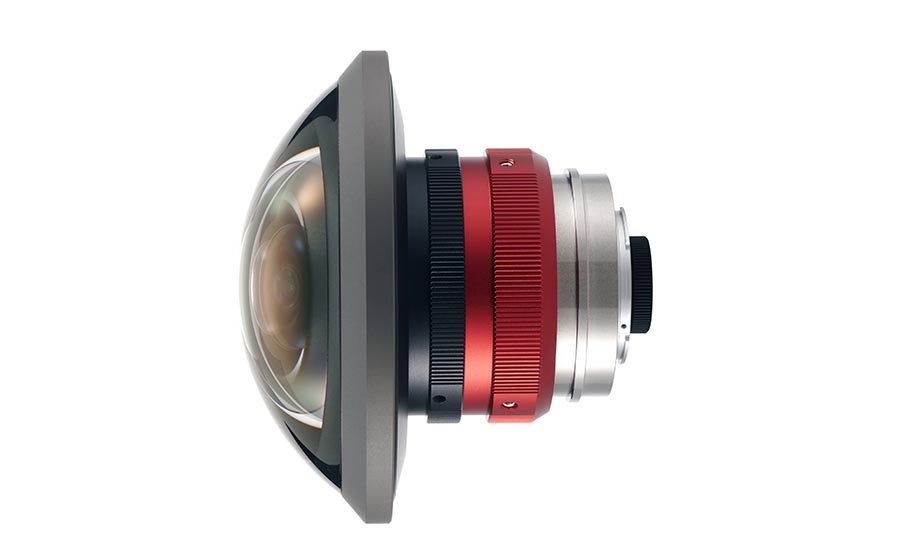 HAL250 is a super wide-angle fisheye lens with a field of view of 250 degrees that can project diagonally behind the lens.
The focal length is 2.3mm.
Specifications
Product Name
Entaniya Fisheye HAL 250 2.3
Focal Length
2.3mm
Angle of View
250°
Lens Configuration
18 lenses in 12 groups / 4 Extra-low dispersion lenses
F Number
F/2.8(Fixed) Interchangeable parts:F4.0 / F5.6 / F8 / F11
Image Size
180° = φ7mm / 250° = φ9mm
Mount Type
MFT(MFT-Mount1)
Bandled
1 Lens Support (Not included EF-mount version)
1 Aperture Disc Set (F4.0 / F5.6 / F8.0 / F11) one of each
1 ND filter Set (0.6 / 1.2) one of each
1 Aperture ToolA
1 Aperture ToolB
1 Allen key 2mm
1 Allen key 3mm
1 Allen key 4mm
1 HAL Lens User Manual
1 HAL Rear Lens Manual
1 Guarantee Card
Manufactured
Made in Japan(except:caps)
Weight
1.6kg
Price
388,000JPY(Tax-exclusive)
In order to make Entaniya Fisheye 250 MFT 2.3compact in size the back of the lens has a bump. It might be impossible to install the lens to some cameras such as OLYMPUS OM-D E-M5(Mark1), OLYMPUS PEN E-PL6/E-PL5 and OLYMPUS PEN E-PM1/E-PM2 since the image sensor of these cameras interrupts the installation.
※Manual focus lens.
MTF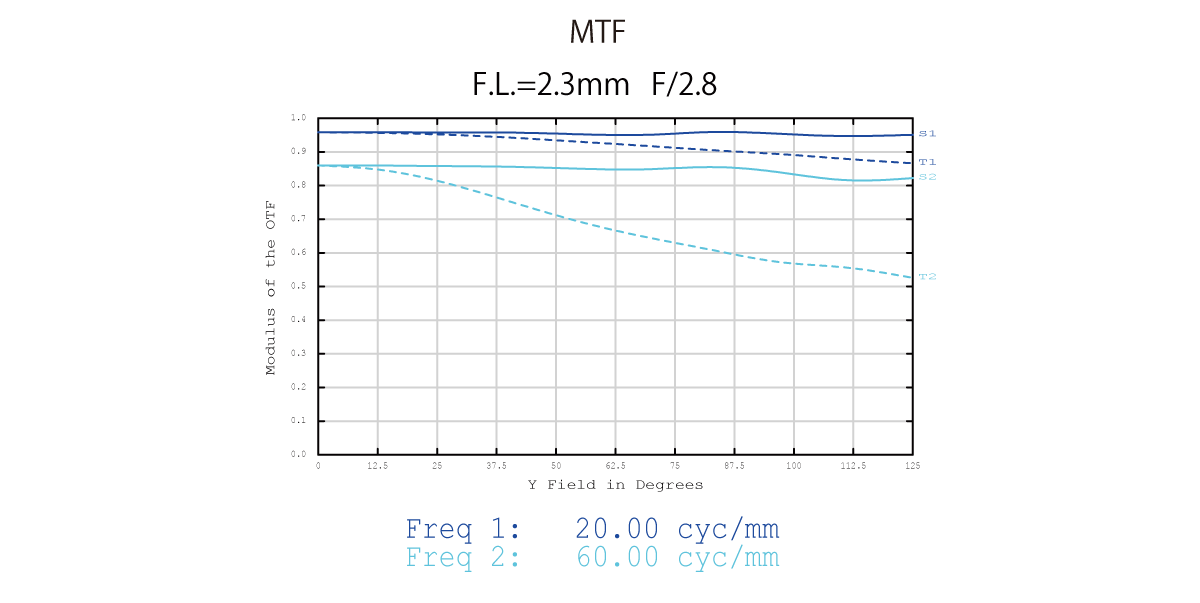 Materials
Contact Us
About demo rental
If you would like to test installation, shooting, etc. before purchasing, we offer demo lenses on loan. Please contact us in advance using the inquiry form below.
We will ask you to bear the round-trip shipping costs. The loan period is about 1-2 weeks.